All that random rockstar ruckus, mayhem, mojo motion last weekend? Hands down, one of the best 48 hours on record. Ever.  For me, anyway, especially given that my weekends are usually more cerebral, computery, outdoors-ical. Or I'm working. Last weekend, though, was a first. But rockstar antics or no, LA remains one hell of an adventure. Every day. Unlike any other—China, Thailand, backpacking got nothing. And I wouldn't trade this City of Angels for anything right now. Hollywood, Venice, Santa Monica, the Westside, I'm smitten.  AND I've shared NOTHING even of the spectacular, warm punch sunsets I've ridden my bike through on Venice beach. Or that the sun shines almost everyday.
THE SUN SHINES. EVERY DAY!
*sigh*
This past weekend?
Though much less rock & porn star-y, still wins. Run it down: The Pig 'n Whistle in Hollywood does open-mic on Tuesday and Wednesday in their back room—it's sweet, intimate, solo-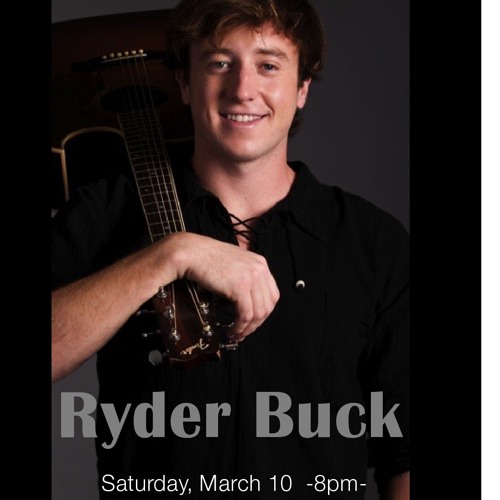 acoustic friendly.  I did the Wednesday night and landed a Friday 8:30pm opener.(!!!)
But it wasn't until gig night, Friday, that I got the full picture of the evening. This young man, 23 year old Ryder Buck, a local fave and student at Musician's Institute, died recently. Early in the morning of October 27, He walked into traffic on the 2 freeway where a car struck him down. He died a few hours later at Huntington Memorial.  The crappiest part? Buck had just been through chemo and beaten cancer. Shitty, huh?
Mike, who books the room, 'had a hunch' I'd be a 'good fit' to open the night, which was band mates, all their friends and family sharing music and celebrating the young, talented, too short life of Ryder Buck. I played all my spirit songs, you know, the ones about dead people. Emily,
Edgar, Andrew. All in the house. And then some. I closed the set with Let It All Out. From the audience they asked my name twice. A positive
sign, I think,  it all went over well.
Then Saturday, Joey invites me to 'this art thing in Mar Vista'.  He vague-splains, "like there're musicians, I'm playing a set, and artists, probably paintings, maybe beer, wine…"
Aha! Art, music, booze. I'm there.
The Top Tomato Market. A gallery. Performance venue. A community space across from the post office and smack in the middle of Mar Vista's Sunday Farmers Market—prime location for local art and music to grow, blossom, unfurl.
And that's exactly what Katie Boeck intends. Two months ago the business owner formerly occupying the gallery gave Boeck the go ahead to follow her dream,
provided she can get it to pay for itself. In the two months since, Boeck and co-curator, Mitch Orquiola, have opened two gallery shows (this night being one) and hosted a music relief fundraiser for the Philippines. "We want to create a premiere community art space that caters to a variety of ages and mediums of expression," says Boeck. In February, Beck and Orquiola plan to introduce their first Buzz Club,  a music-focused night that features "invited musicians along with a few open sign up slots." Currently, they rent the performance room, with real-deal acoustic tiling and bass traps, to local bands for rehearsal. A music producer teaches kids to make electronic music, and out back there're benches and picnic tables suited for teaching.  The space is coming together with a music-centric, yet multipurpose, family-friendly sensibility.
"There's nothing like this on the block or in this part of town," says Orquiola, "and I
want to be part of creating something special for my community. This has great potential."
On this night Katie Boeck, Billy Stobo, and Joey Maramba played. Check out these people! You will be inspired.
And then Sunday, I met Julie of the Evangenitals. She's the brainchild behind the project, and she's booking a west coast tour.  Their latest release is a bluegrass-tinged concept album revolving around Moby Dick. Yeah, thar she blows, straight outta 10th grade lit. *Erupts Mr. Melville with glee, so smug yet mirthful he!* I got to hear a copy, pre-release, and it's really,
really good. It has Portland written all over it, a fine synthesis of literature, whimsy, and weird grass (my new genre!). A hit, especially up north.  Best part? They will be coming through Arcata, California, enroute to Portland. Yay! Humboldt. The first week in March, the Evangenitals play the Jambalaya on a Tuesday night. Really, you have to see them to get it, an accessible blend of weird, smart, and smokin'.
Phew, I think that's it. No porn stars in this one but still one heck of an LA adventure weekend.
Grateful.